Sometimes you hit the bar…
April 24, 2011
He's hunched on the counter, coddling his drink, taking short sips between jokes, pouring his heart out. On the other side, the owner nods between orders and on occasion whips out a witty reply to his guest.
But our man won't end up drunk or sleeping on the counter. He might wake up, really. And no fight here in the next few hours either: there's a family watching "swan lake" on the screen and a student reading a history book. This is a bar scene without a bar.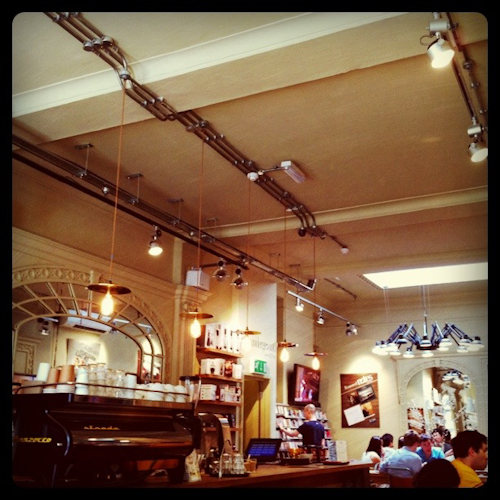 Notes Music and Coffee is one of the many joints in London's West End selling great coffee, and as a way to differentiate them from the others (and from the hordes of coffee chains) they also sell (and play) a smart selection of jazz and classical music, as well as international movies. But, perhaps, what really sets them apart is the extension of the usual barrista's counter and the addition of a few stools, and the social interactions they create, mimicking the world of bars.
So maybe a bar has little to do with booze. Maybe it's all about the space, the host, the conversation. Swap liquor for coffee and noone will notice? My friends and liver all vehemently disagree, and yet, I like the reminder that a good space design can foster better human interactions.
Previous/Next
2011-03-06
On archiving, or deleting, old tweets
---
2011-06-02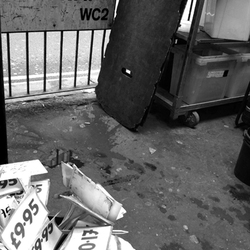 Last month, I was in the happy few attending the first London installment of the "Systems/Layers Walkshop" organised by Adam and Nurri of Do Projects.
---