Entries in City: Chuo
2008-02-22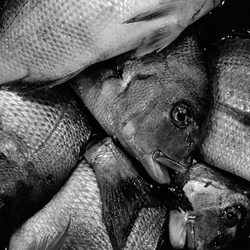 1er fevrier 2008. Tsukiji, le grand marché de Tokyo, est devenu au fil des ans une étape inmanquable de toute visite de la ville. Il faut pourtant du courage pour venir observer les allées minuscules fourmillant d'activité: le poisson et les légumes au plus frais, la mystique des enchères de thon. Et tout cela très, très tôt le matin. Ou très tard le soir.
---
Archives
Essays on the web and tech, rants about media and transportation, and raves about art and the city.
Photos et récits de voyage, poèmes à la ville et au monde, et autres mondanités.
---
📅
… or visit the full archive / explorer toute l'archive.
---
🌐
… or explore all locations / explorer tous les lieux visités.
---
📌