Entries in Location: Harajuku
2000-12-16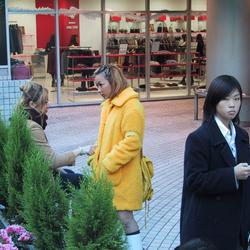 Decembre 2000. Premier week-end avec mon nouvel appareil photo numérique. Je le prends avec moi pour une journee shopping a Shibuya et Harajuku, déjà une habitude de mes week-ends.
---
Archives
Essays on the web and tech, rants about media and transportation, and raves about art and the city.
Photos et récits de voyage, poèmes à la ville et au monde, et autres mondanités.
---
📅
… or visit the full archive / explorer toute l'archive.
---
🌐
… or explore all locations / explorer tous les lieux visités.
---
📌