Entries in City: Reykjavik
2019-12-25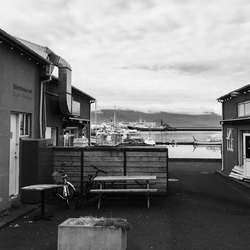 Juillet 2019: Les rues pointillées de bars, de bijouteries, de magasins de souvenirs. Pas le moindre souvenir. La topologie même, du port aux rues en pente semblant toutes mener à Hallgrimskirkja? Comme si je n'y avais jamais mis les pieds. Peut-être même est-ce le cas.
---
Archives
Essays on the web and tech, rants about media and transportation, and raves about art and the city.
Photos et récits de voyage, poèmes à la ville et au monde, et autres mondanités.
---
📅
… or visit the full archive / explorer toute l'archive.
---
🌐
… or explore all locations / explorer tous les lieux visités.
---
📌