Entries in Location: Yanaka
2009-04-09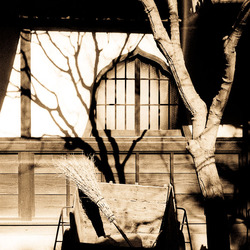 En Janvier 2009, pour de vagues besoin administratifs, je suis passé par Tokyo, en presque touriste cette fois: séjour dans un Ryokan, pas un diner cuisiné par mes soins, et une semaine de re-découverte de certains quartiers sous une perspective différente. Une experience nouvelle pour moi qui n'avais jamais connu ce pays que comme immigrant.
---
---
Archives
Essays on the web and tech, rants about media and transportation, and raves about art and the city.
Photos et récits de voyage, poèmes à la ville et au monde, et autres mondanités.
---
📅
… or visit the full archive / explorer toute l'archive.
---
🌐
… or explore all locations / explorer tous les lieux visités.
---
📌