The Peter Principle: Why Most Managers Suck
June 30, 2010
One of my colleage today discovered the Peter Principle, whereby "in a hierarchy every employee tends to rise to his level of incompetence". Tongue in cheek, he asked on our team mailing-list whether our company suffered from it.
My answer: of course we are – any company with a hierarchy will be. The main reason is that "promotion" in our industrial society, generally means "You're really good and experienced at your job? Now stop doing it and start managing a bunch of people".
And the fact is, most people are really, really bad managers. A manager should be leading by building trust and a culture of excellence/results/you-name-it, mentoring, empowering and setting clear objectives. Instead, when put in such a position, most will fail to build trust – instead they put process over people, waver on objectives, micromanage and bully. Management is hard. Management is the art of losing control.
And if you're not doing too badly at the middle-management role, wait until you're promoted to an executive role with the massive responsibilities it involves and the strategic leadership it demands…
Don't like the sound of this?
Build a team culture where promotion does not necessarily equate management, but "here is a new challenge for you",
mitigate the negative effects of hierarchy by adopting a less-hierarchical structure and Agile, Iterative and Incremental processes.
…or stay small.
I was once chatting with the architect in a small-ish (20 people) tech company. Asked about the size and structure of their group, he told me "Everybody codes here, except for the accountant and the CEO. The latter used to code, but he was so bad at it, we made him in charge of everything else".
Previous/Next
2010-06-14
Three children play in a field, not far from some ruins. The place is beautiful, eerily quiet.
---
2010-07-31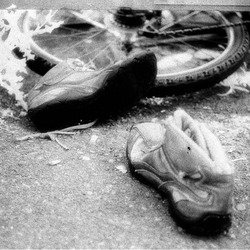 Eté 2010.
---