Everything is Broken
London, Jul 2014.
Hundreds of little broken things, and the lesson of a lifetime.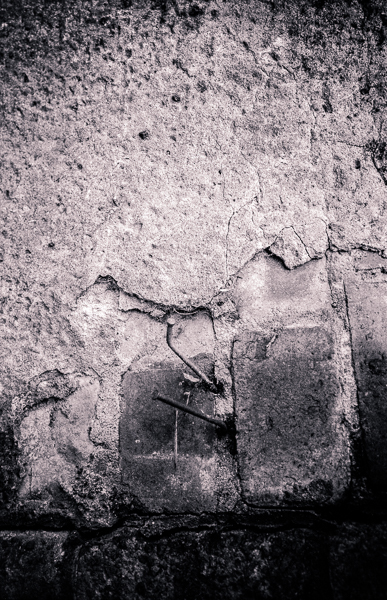 The wall is broken, the nail is bent.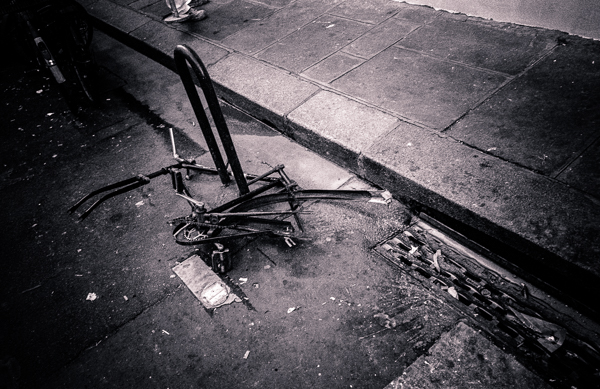 The Bike is broken, the wheels were stolen.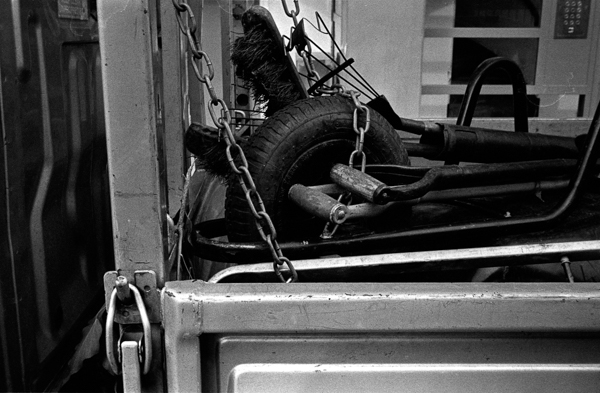 The truck's not broken, the trust is broken and the shovel has a chain and a lock.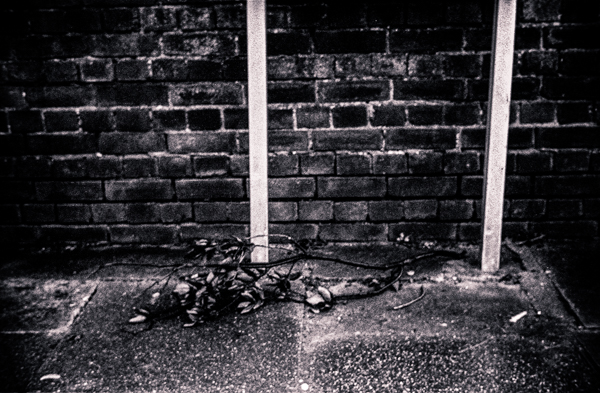 The branches are broken and that's normal after a storm.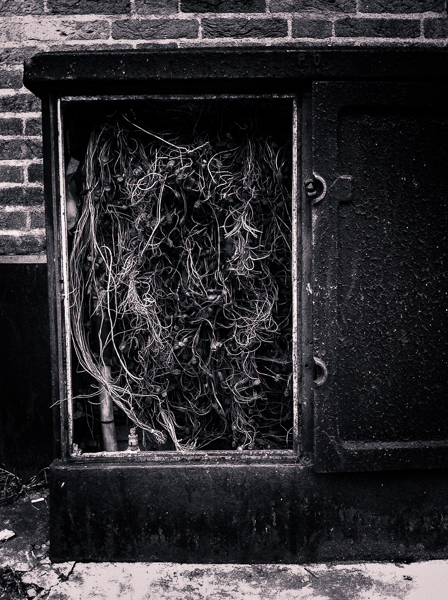 The internet is broken, and by design, too.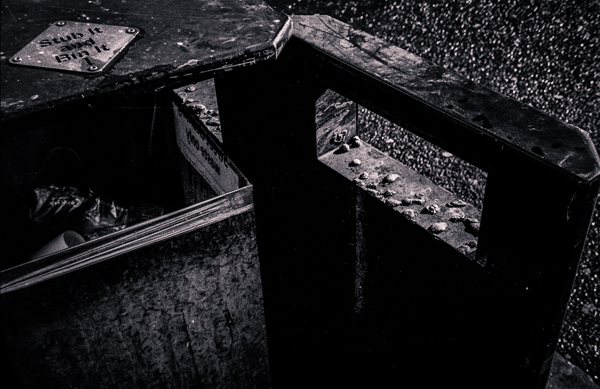 Hygiene is broken, and I feel like an old man.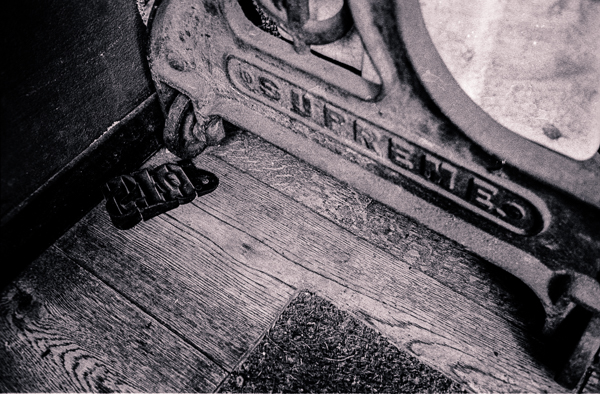 And even the stop sign gave up. That's OK.
Previous/Next
2014-03-29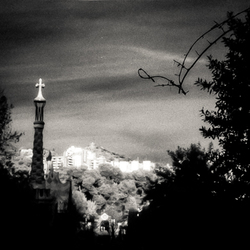 Barcelone, Janvier 2014. Visite en Catalogne et méditation sur la politique de l'identité du lieu.
---
2014-10-18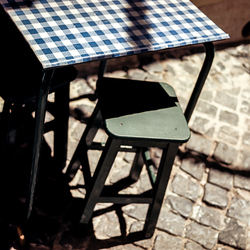 Août 2014: Taxis quadrilingues, portes condamnées, et un banc sur l'océan.
---
Nearby
2012-02-12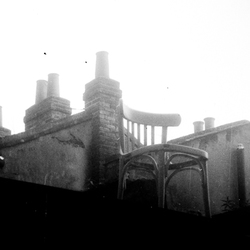 Un an dans cette nouvelle ville. Une rétrospective ivre, floue et pleine de grain de ces douze mois entre un sourire au "mind the gap" sur le quai du train me menant d'Heathrow en ville, et une pensée de passage: je vis dans ma troisième (ou quatrième, c'est selon) capabilitiese mondiale. Formidable.
---
2015-02-21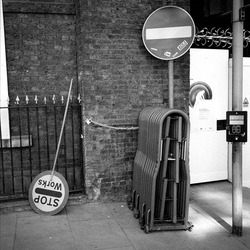 Je suis contre le mot "Anti"
---
2014-12-31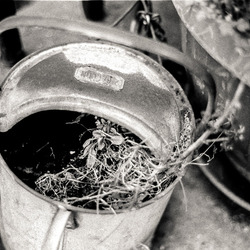 Février 2013. J'aurais pu me douter que cette dérive n'en était pas une; pas tant un ode au hasard partagé qu'un vecteur d'approche. Un chimpanzé sans combinaison spatiale. Laïka sans harnais. Deux voyageurs de l'espace-temps, faisant fi des distances et des fuseaux horaires.
---
2012-08-08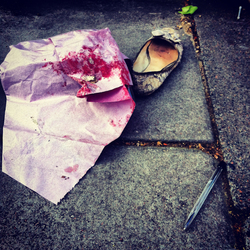 Quelle est l'espérance de vie des grands voyageurs? Une moyenne pondérée, un minimum, un maximum? J'aurais peut-être dû passer plus de temps à Okinawa.
---
2012-08-20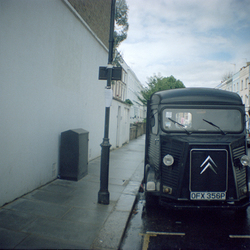 I shoot expired film. I have a number of weird cameras, some way older than myself, some more recent but equally going against the grain of the unstoppable hyper-sharp-giga-pixel photography trend. I even process my own film, usually flouting the instructions and treating my chemicals in ways that should get Amnesty banging at my door some day.
---